Purpose
The purpose of our club shall be to encourage greater contact between Swiss, Swiss descendants or friends of Switzerland, through organized formal or informal social activities and entertainment within the area of Southwest Florida (Charlotte, Lee, Hendry and Collier County), and in addition, to encourage visitors, who only temporarily visit this area (snowbirds), to participate in the social activities.
We organize a series of traditional events such as our picnic, Golf Tournament, 1st of August, Fondue Night, New Years Brunch and other events. Additionally, there are a number of other informal events planned such entertainment events, sunset cruises, museum visits, bike discovery tours. Historical walk tours, educational talks and many other activities.
There is something for everyone and we continuously look for new ideas to bring to our members. If you have any idea for an event or activity, feel free to send us an email.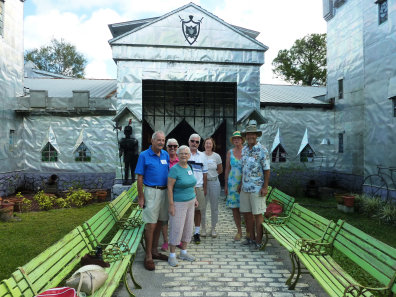 History
In 1998, Peter Zahner and Rita Rüedi took the initiative to found the SWISS AMERICAN CLUB OF SW FLORIDA. On November 25, 1998, the inauguration was highly successful and very dignified in a celebration at the "Kensington Golf and Country Club", Naples. Over 130 Swiss, from Marco Island to Englewood, decided spontaneously to join the newly founded Club.
In 2001, it was our Club who established the first Swiss Club web page in the US. That website, with the unique name of www.swissamericanclub.com has created a lot of traction and often comes up first in a Google search.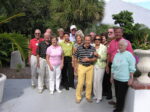 In 2008, our club celebrated its first big anniversary. The 10-year mark was a big milestone for our small club and was celebrated with a magnificent boat tour to Useppa Island. Those present appreciated the magical outting and had a great time remembering the events of the first 10 years. Everyone present was looking forward towards the next 10 years.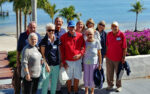 2018 marked the 20th anniversary of our club and it was celebrated with an exceptional event. Most of our members were present and enjoyed the comradery that has been established over the past years.
In 2021, the club decided to revamp the website and add make use of new technologies to bring exciting new features to our members. Additionally, a Facebook page was launched to connect with our members, friends and future members locally and around the globe.
Over the years, the club has organized a number of traditional events and spontaneous activities. All of them are attended by our regular members
Today, members and their guests meet once a month for informal meetings. Our seasonal members especially appreciate learning about the Club happenings while abroad.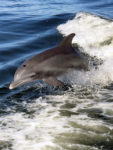 It is not a surprise that among the members of our still young Club many friendships have developed over the years, which have resulted in personal contacts and private parties. The successful mixture of the Swiss foreigners abroad with the so-called "snowbirds" has led to many interesting exchanges of information, as well as, good dialogues among the newfound friendships.